Xiu Xiu + J. Morrison
Art T-Shirt Subscription
Xiu Xiu's singer Jamie Stewart and artist
J. Morrison will collaborate on an ultra limited edition handmade art t-shirt collection.
The shirts will be available as a special 12 piece year long subscription (which includes 13th subscription only bonus shirt) or as single shirts ordered per month.
Each month the shirts will commemorate a figure who has influenced the artists. Part-rock shirt and part-art shirt, the shirts will creatively honor the person's name with a new illustration and hand made type.
----------------------------
Subscription #12:
Vince Clarke

-synth pop maestro: Depeche Mode, Yaz, Erasure; rescuer of hearts from oblivion
"I am a Lover of Songs"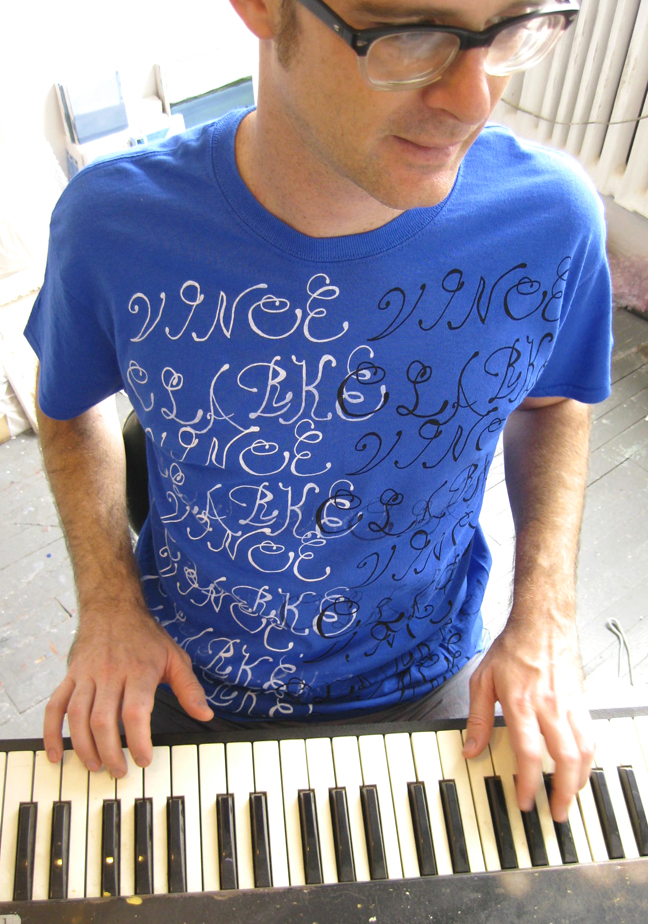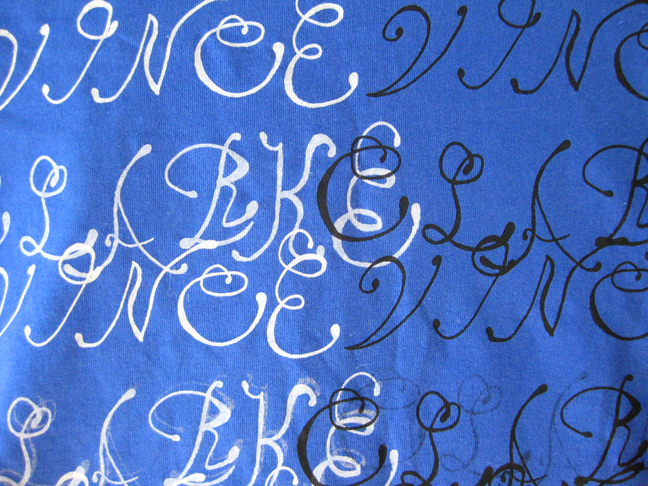 Screenprinted 2 colors on

Royal Blue t-shirts

Edition of 100
----------------------------
Subscription #11:
Pedro Almodóvar

-director, screenwriter and cinema expansionist, psychological dynamite blasting cap
"Cinema can fill in the empty spaces of your life and your loneliness."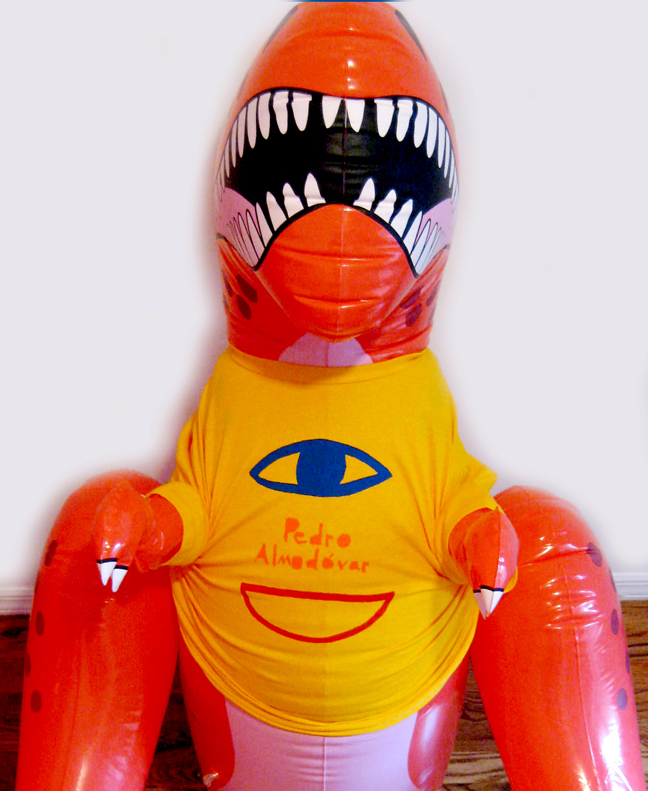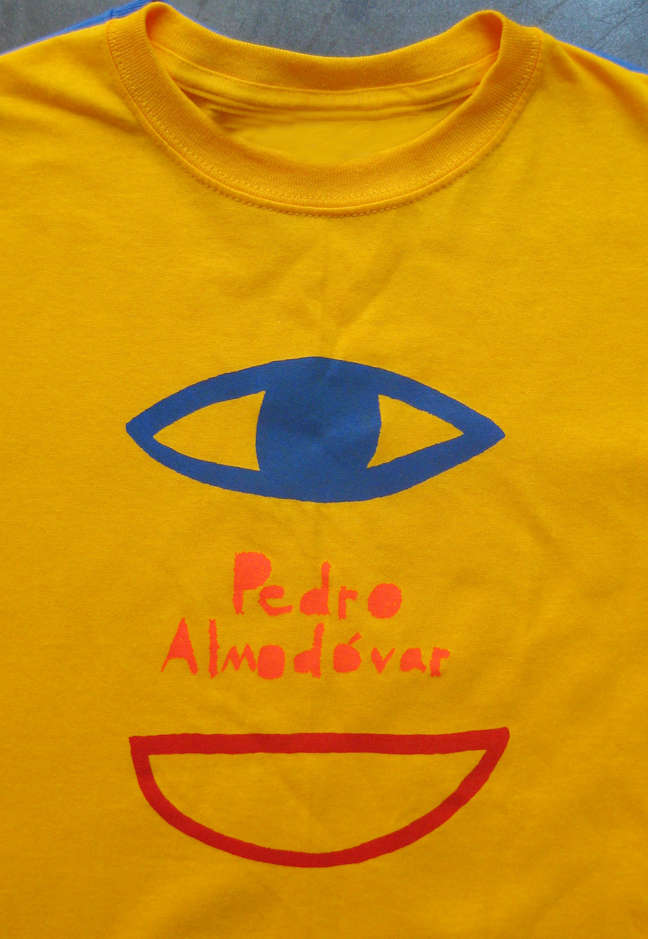 Screenprinted 3 colors on

Canary Yellow t-shirts

Edition of 100
----------------------------
Subscription #10:
Yayoi Kusama

-Abuse survivor, voluntary mental institution resident, polka dot fanatic
"If it were not for art, I would have killed myself a long time ago."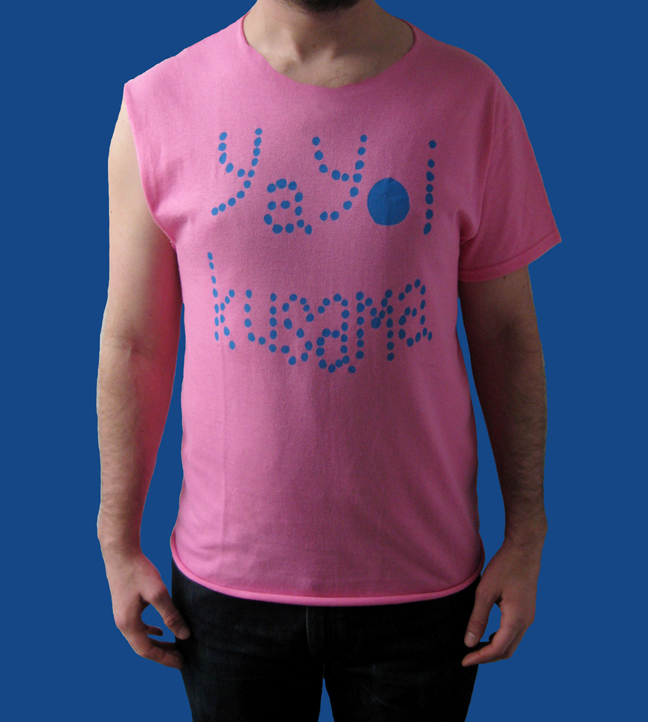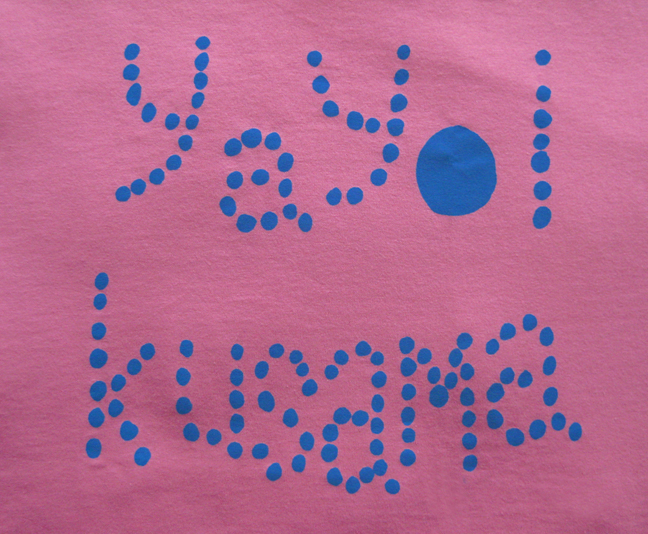 Screenprinted Blue Ink on

Altered Pink T-shirts

Edition of 100
----------------------------
Subscription #9:
David Wojnarowicz
-East Village artist, visionary, rebel
"I'm beginning to believe that one of the last frontiers left for radical gesture is the imagination. At least in my ungoverned imagination I can fuck somebody without a rubber, or I can, in the privacy of my own skull, douse Helms with a bucket of gasoline and set his putrid ass on fire or throw congressman William Dannemeyer off the Empire State building. These fantasies give me distance from my outrage for a few seconds. They give me momentary comfort. Sexuality defined in images gives me comfort in a hostile world. They give me strength."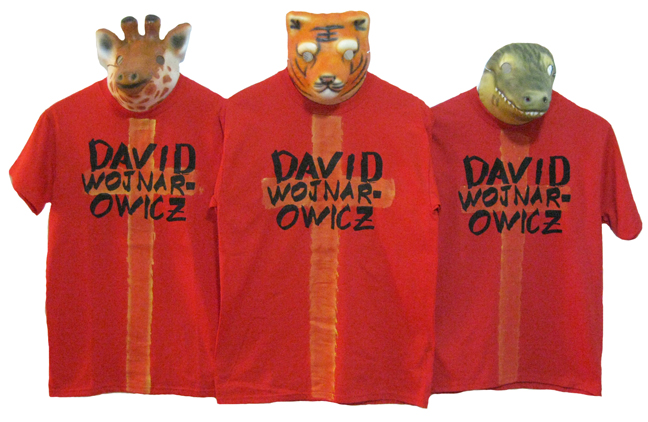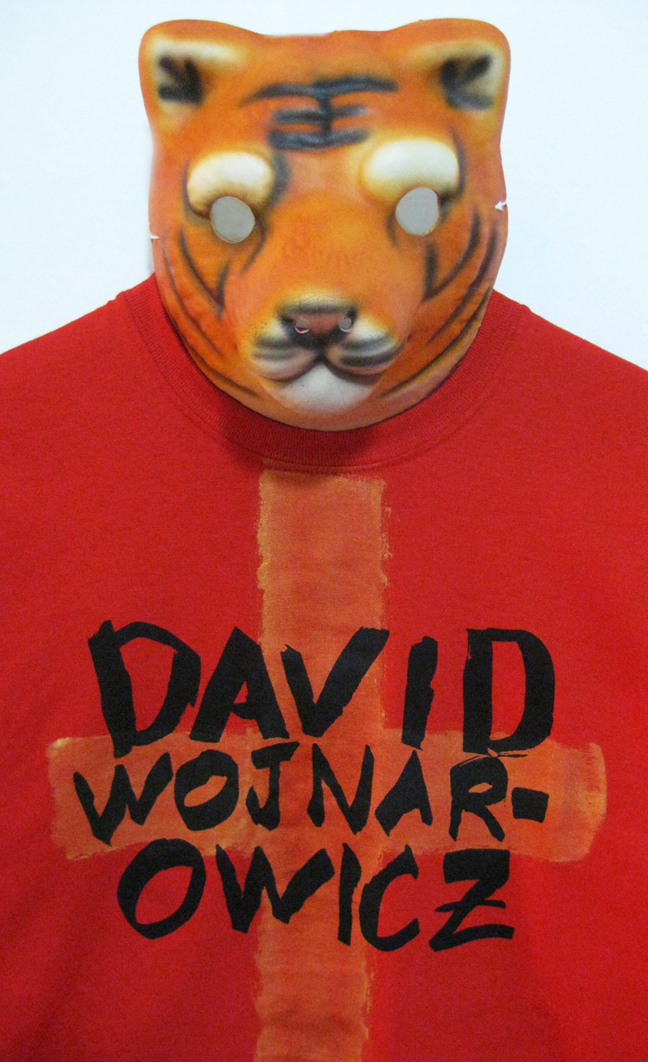 Screenprinted Black Ink and

Handpainted Gold Cross on Red t-shirts

Edition of 100
----------------------------
Subscription #8:
Kara Walker
- Artist (one of our favorites) and historian
"I didn't want a completely passive viewer. Art means too much to me."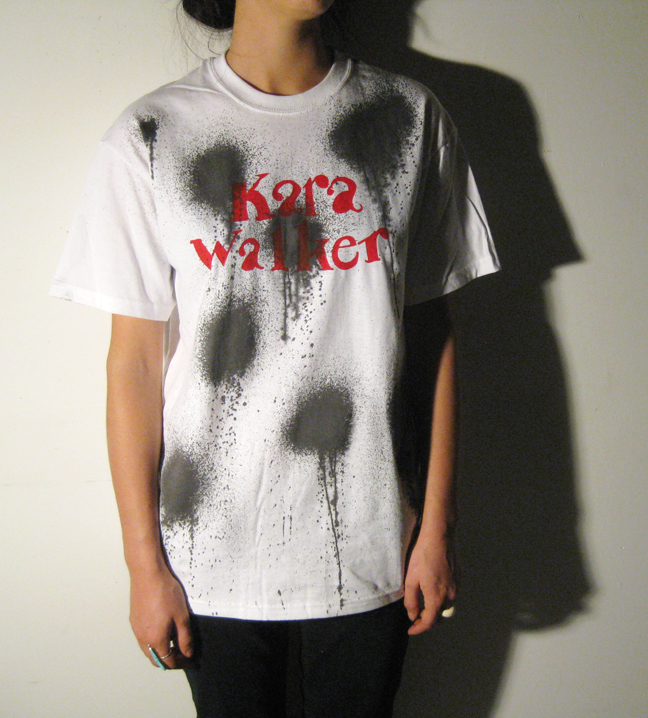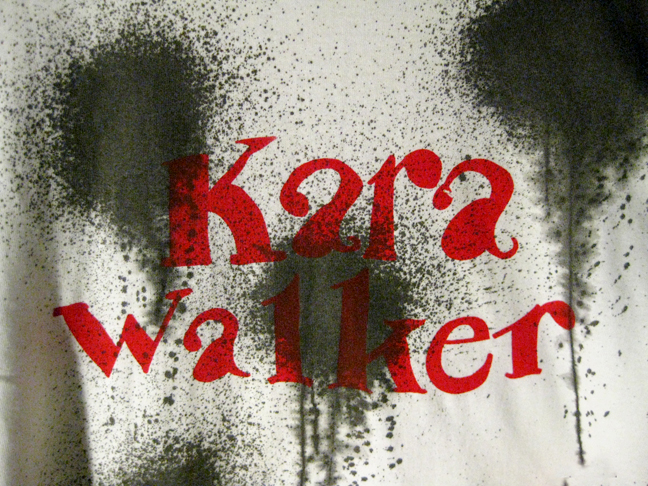 Screenprinted Red Ink and

Black Ink Splatter on White t-shirts

Edition of 100
----------------------------
Subscription #7:
Gilbert & George

- Symbiotic art duo and loonies.

- "We don't want to know what we are doing. It's much better not to know."-Gilbert

-"We don't want to think. It's exhausting enough without that."- George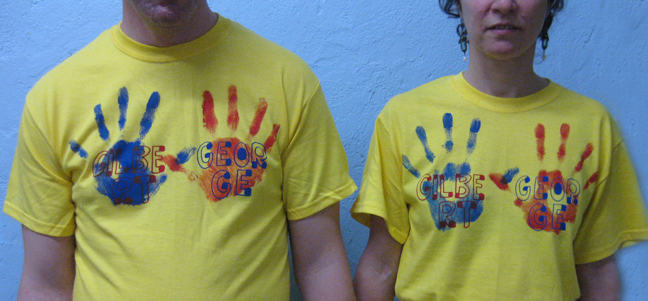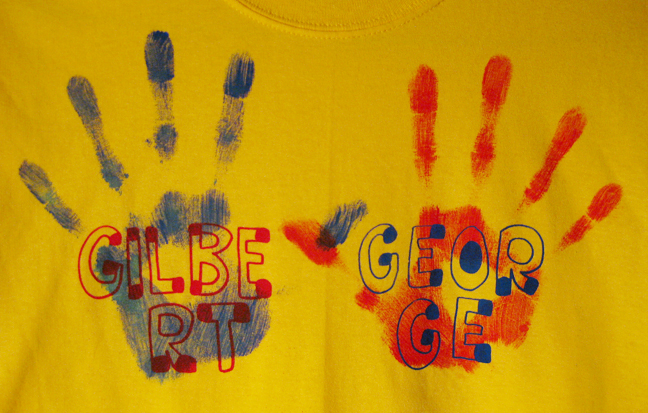 Screenprinted Red and Blue Ink and Hand Stamp on Canary Yellow Shirts

Edition of 100
----------------------------
Subscription #6:
Félix González-Torres
- Romantic, lover of life, timeless artist

"To a year full of justice, blue deep skies, tough beautiful art objects, good gentle friends, happy children, long unforgettable trips, health, hope, compassion, and more hunger for life."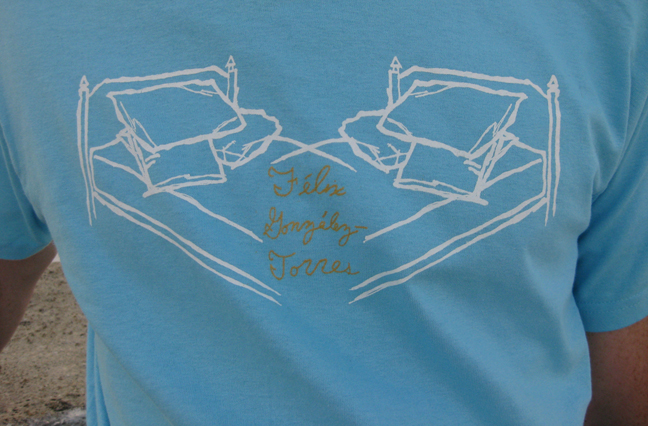 Screenprinted white and gold ink on Sky Blue t-shirts
In the spirit of Felix's art, we are making these a special price of $10
----------------------------
Subscription #5:
"Diamanda Galas Distressed T"
- Composer, Musician, Activist
"I wake up and I see the face of the devil and I ask him, "What time is it?"
And he says,
How much time do you want?"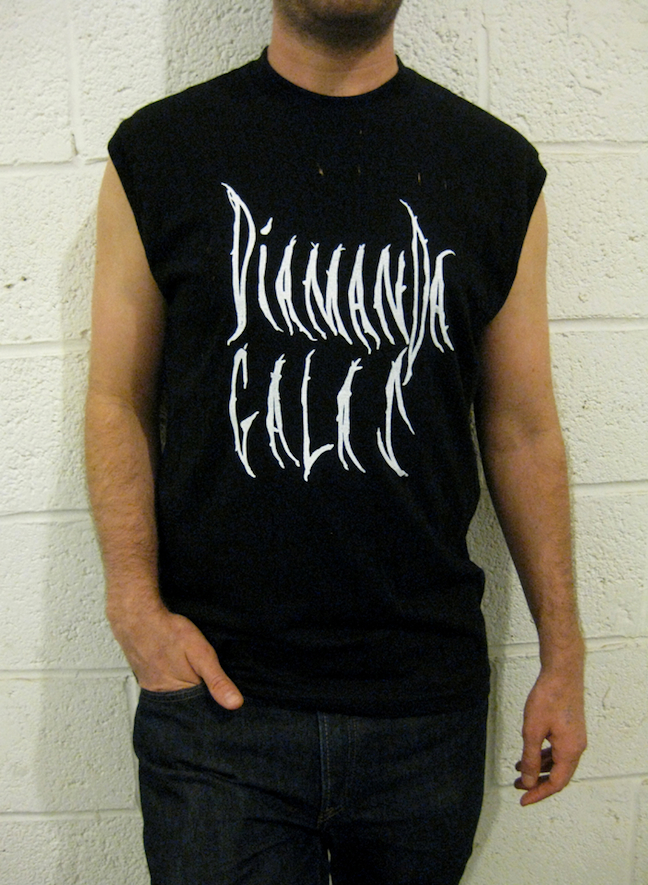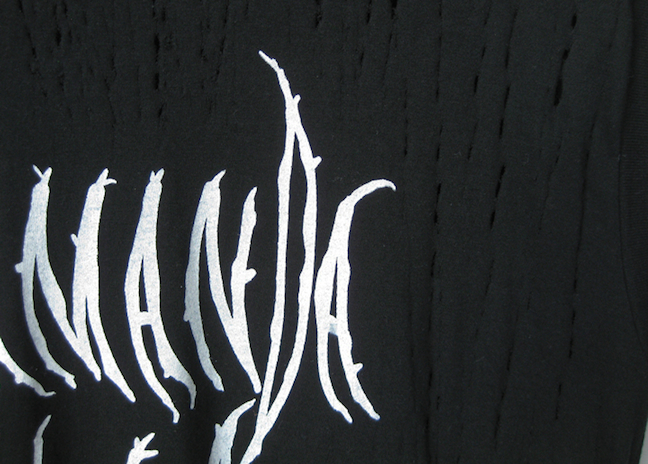 Screenprint and Distress on

Black American Apparel Muscle T's

*This shirt has tiny holes cut around the text

Edition of 100
----------------------------
Subscription #4:
"Boy George Make-Up Tank"
- Musician, DJ, Gender Troublemaker
"I don't get all this Speedo stuff actually, I mean, whatever happened to the feather boa?"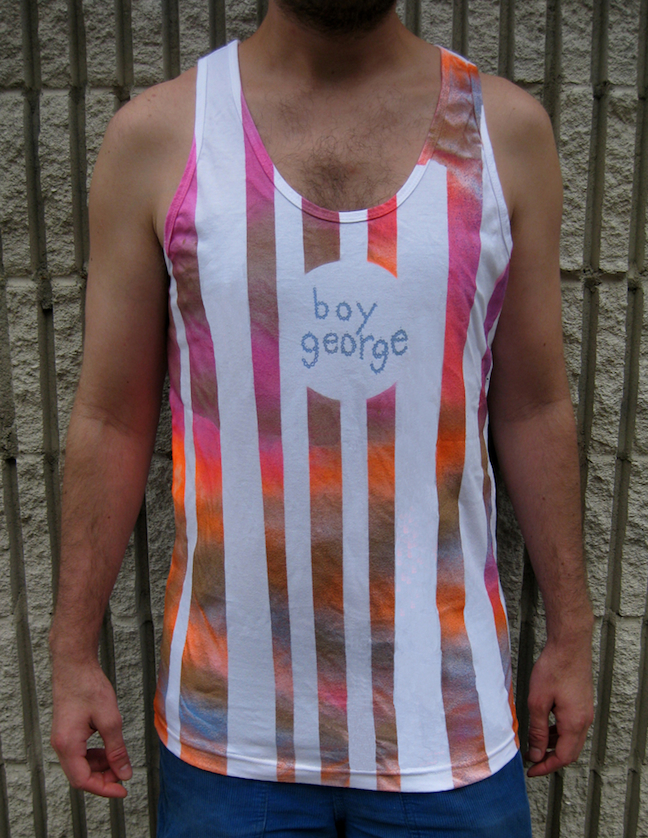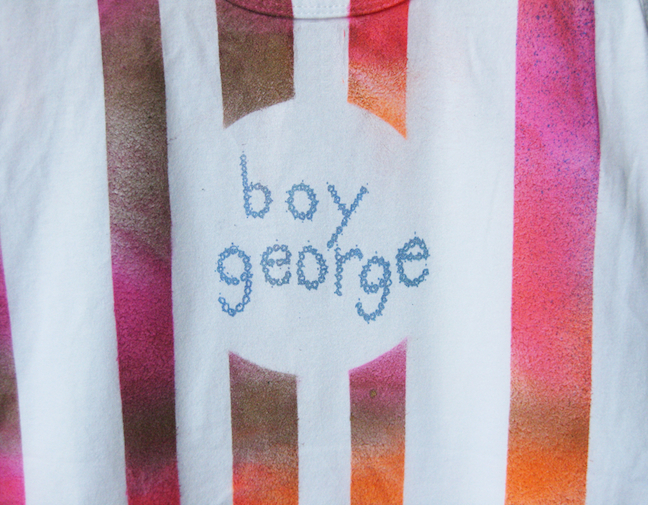 Spray paint and Screenprint on

White Tank Tops

Edition of 100
----------------------------
Subscription #3:
Robert Mapplethorpe
- Photographer, Provocateur, S&M Advocate

"Beauty and the devil are the same thing."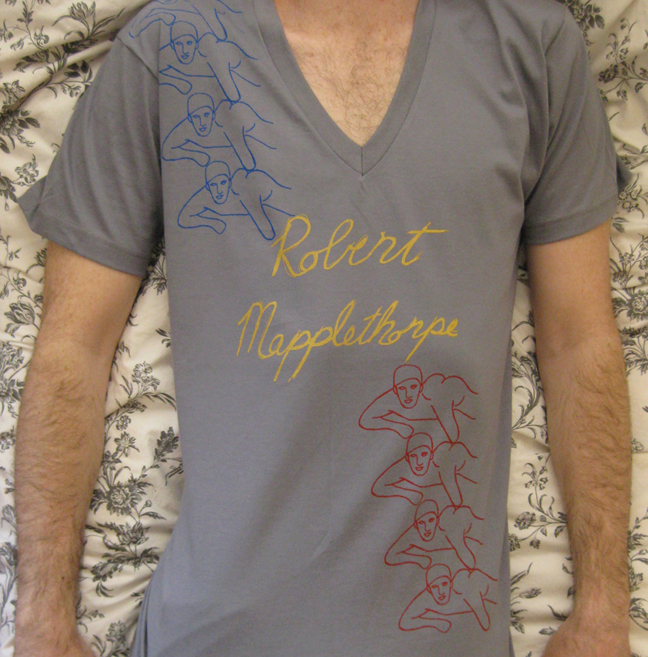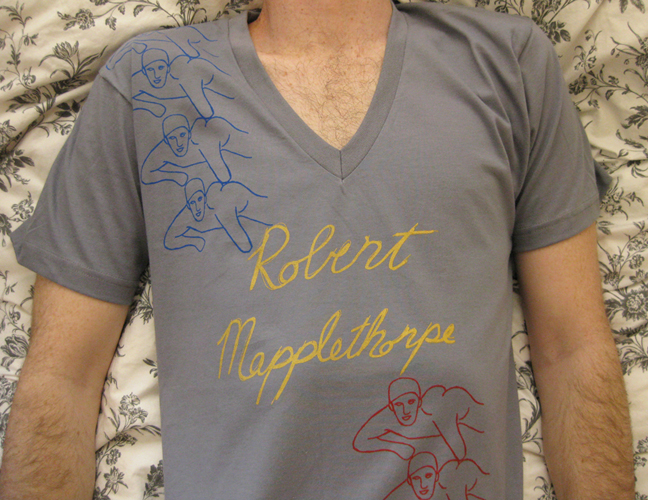 Screenprinted Red, Gold, and Blue ink

on Slate American Apparel V-Neck Shirts

Edition of 100
---------------------------
Subscription #2:
Yoko Ono
- conceptual artist, musician and anti-war activist on the occasion of her 78th birthday,
(born February 18, 1933)
"Look at all the courageous people who are now being hurt in marches and thrown in prisons for no other reason except for carrying "Peace, Love and Freedom" in their hearts and voicing it. The negative forces do not have that. They are an elitist minority, dipping their heads in arrogant madness."
- Screenprinted scarlet red text with hand-drawn/dyed metallic inks on white sweatshirt

- ALL SHIRTS ARE UNIQUE

- Part neo tie die, part craft fair disaster, part lots of love!
"Wish Piece by Yoko Ono (1996)
Make a wish
Write it down on a piece of paper
Fold it and tie it around a branch of a Wish Tree
Ask your friends to do the same
Keep wishing
Until the branches are covered with wishes"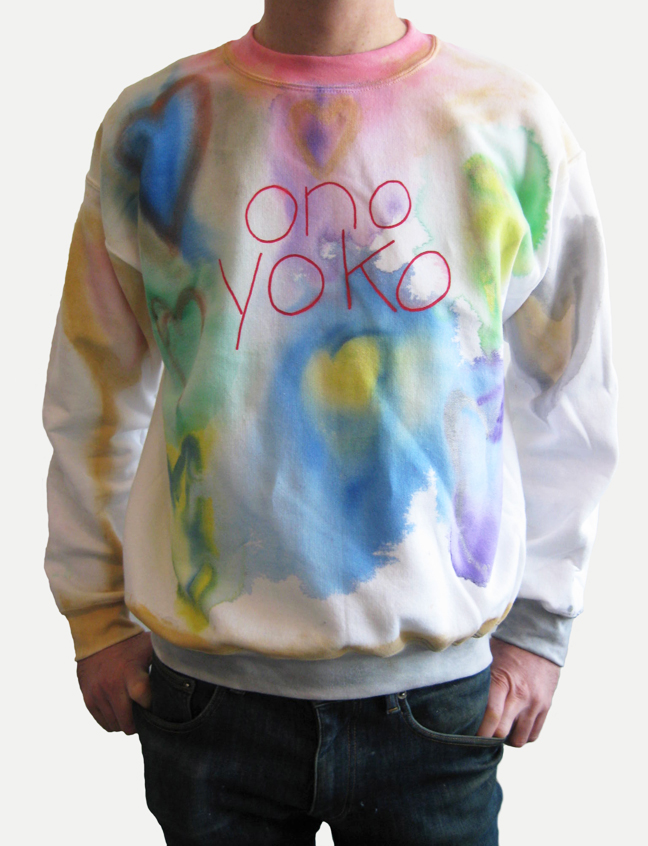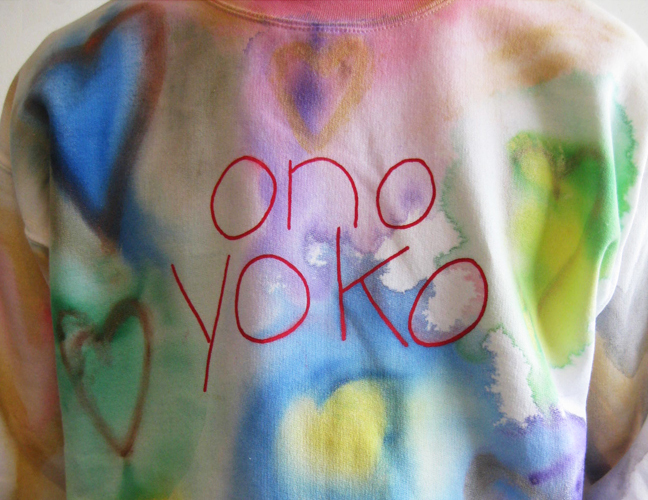 Screenprinted Scarlet Red text with Hand-drawn/dyed Metallic Inks on White Sweatshirt
Edition of 100
----------------------------
Subscription #1:
Freddie Mercury
- perfect singer, AIDS victim and hot gentleman.
"People think that i am crazy or ridiculous but I can only be myself."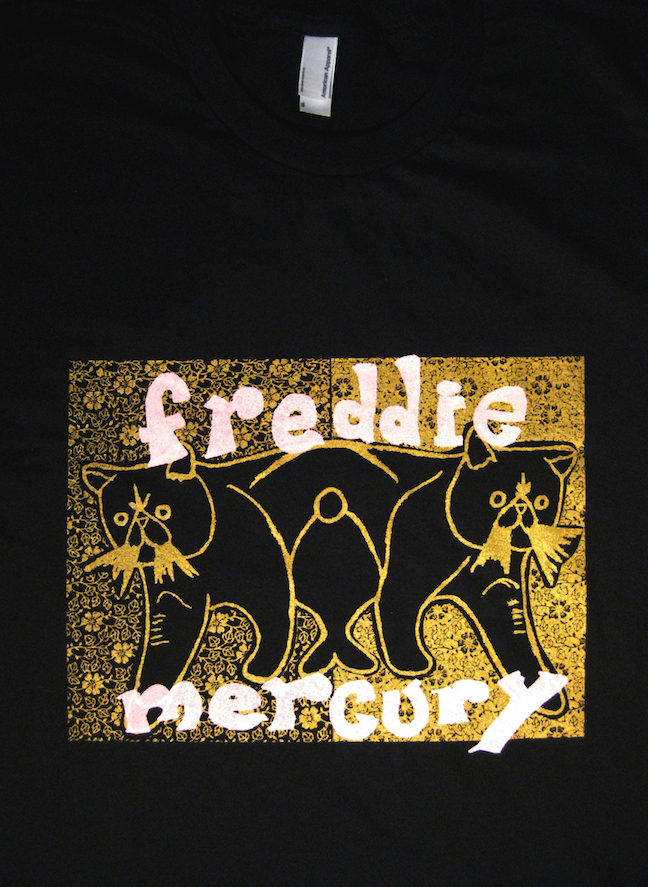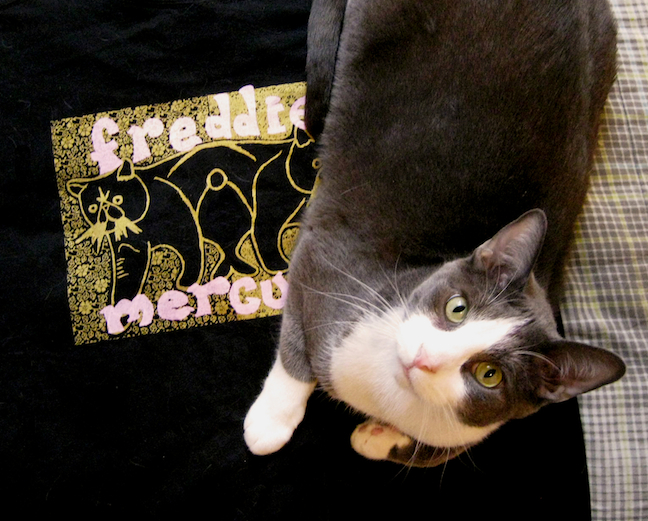 Gold and Pink ink on Black Longsleeve American Apparel Shirt
Edition of 100
<

----------------------------
Thank you to all the recent press:
Birdsong
Blurt
Flavorwire
CMJ
Pitchfork